Animalgamation
Human-to-Animal Traits leading to Self-Care and Understanding
Amanda Le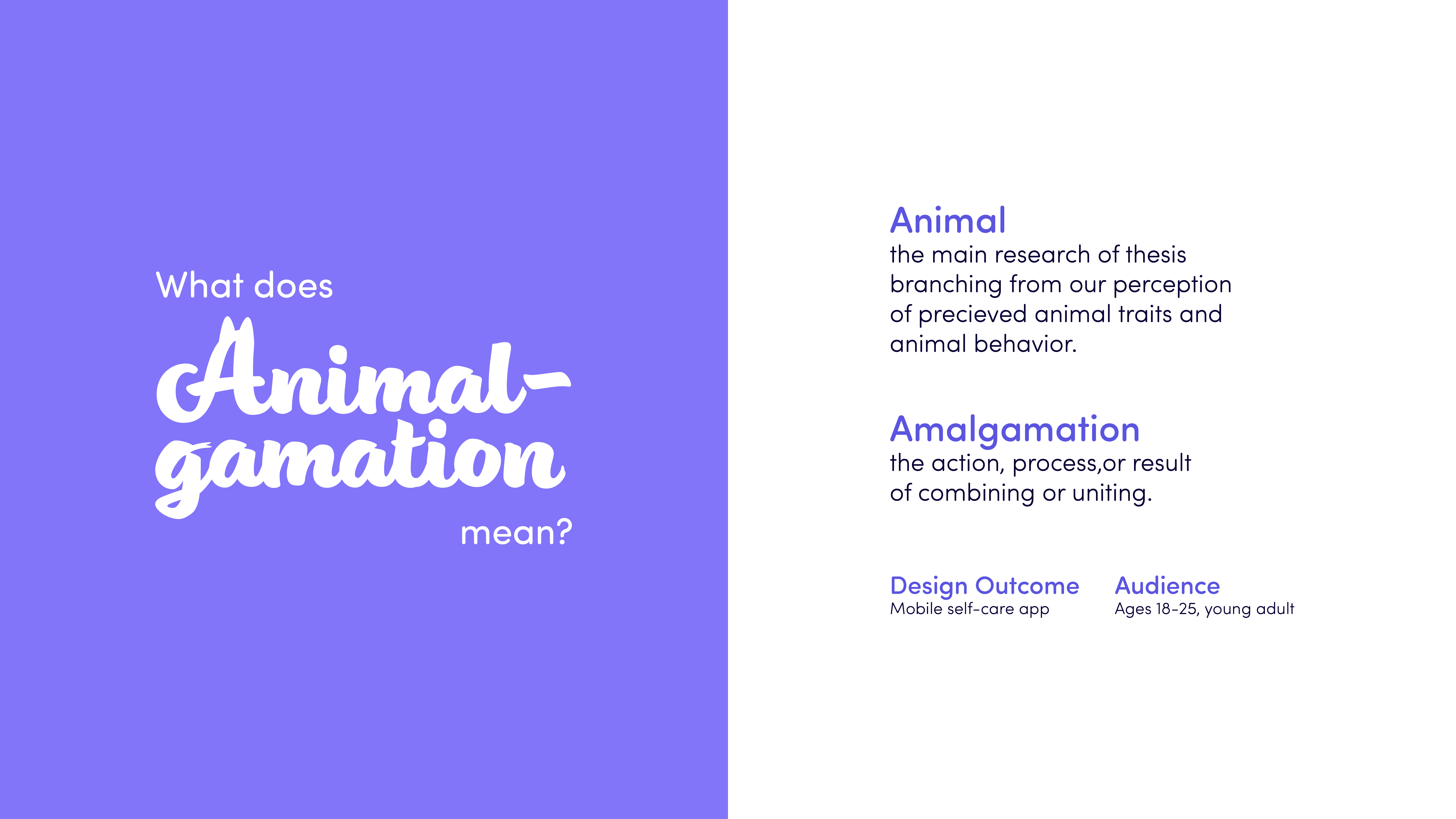 Abstract

In storytelling, culture, and even in everyday life, we are exposed to phrases such as "she is asshy as a mouse," or "he is like a night owl," or "they are a chicken." People use these comparisons to emphases a deeper meaning than the standard adjective, but how is it generally understood by the population. People constantly compare themselves to animals in order to justify for particular habits or personality quirks. In the field of science, Zoomorphism and Anthropomorphism support the concept of comparing humans to animals and vice versa. Cultures, such as the Lunar New Year zodiac animals, assign animals to humans through storytelling and superstition. Media, such as in cartoons like "Tom and Jerry" and in comics such as "Maus," can dictate a character's personality and motive through anthropomorphic animal traits. The purpose of Animagalmation is to allow users to interact with different animal traits and avatar design to create an unexpected creature that is most similar to them. The outcomes would not be exactly beautiful or aesthetically pleasing, but instead an insight on how people are different and unique through another's eyes. The avatar then acts as a mirror for people to view themselves in a different light, while reiterating the importance of self care and self importance. I hope to explore the reasons why people choose to compare their human behaviors to animal traits, while also examining the different ways people can learn traits about themselves that they could not see before.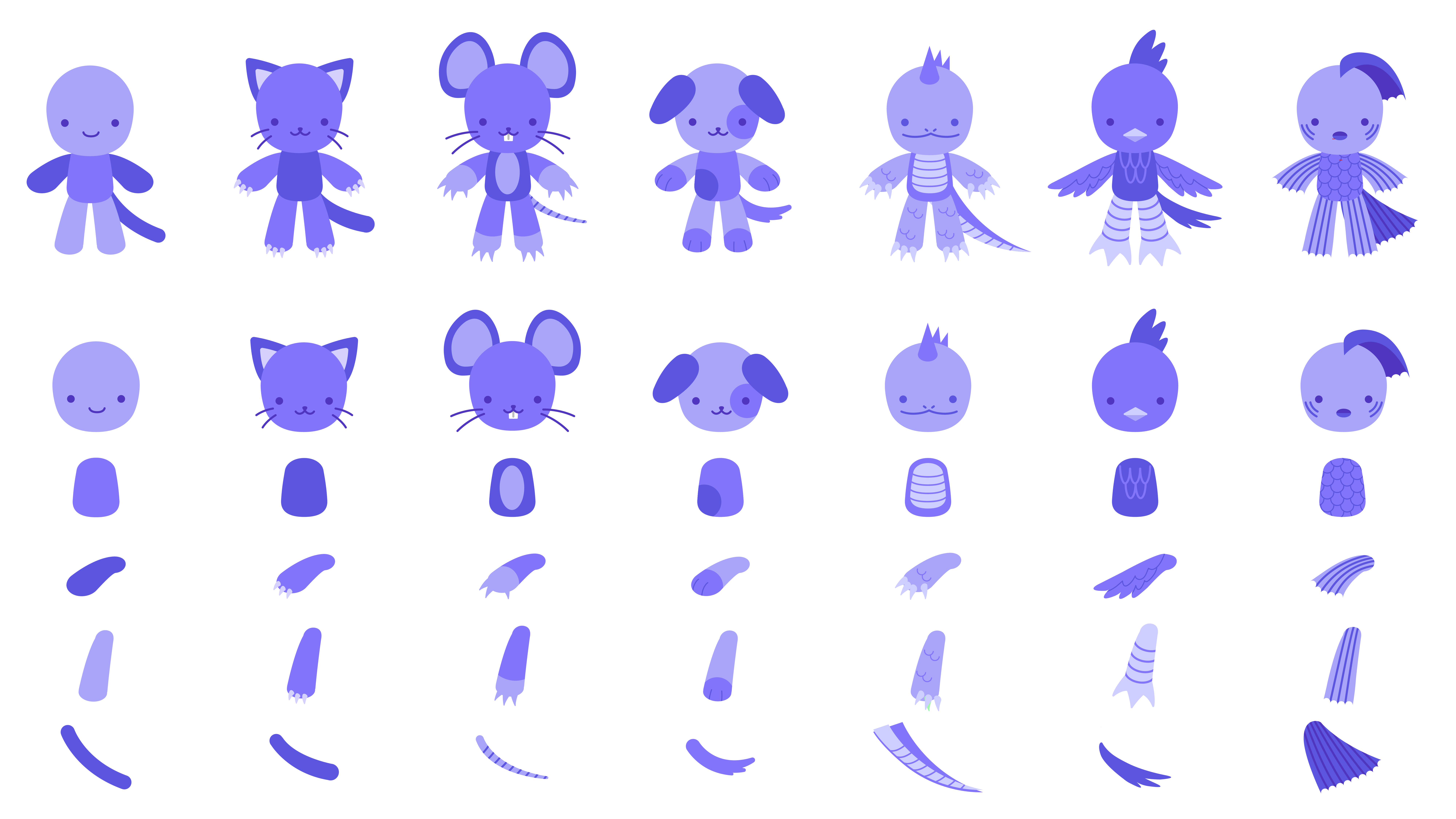 Thesis Advisors

Earl Gee: SJSU Graphic Design Professor

Jeong Kim: SJSU Graphic Design Professor

Johnny Damm:  SJSU Creative Writing Professor

Research Questions

1. Why do we compare animal traits to human traits?

2. How do social influences and media affect the perception of animal traits to human behavior?

3. How can comparing animal traits to human behavior help with understanding oneself and/or others?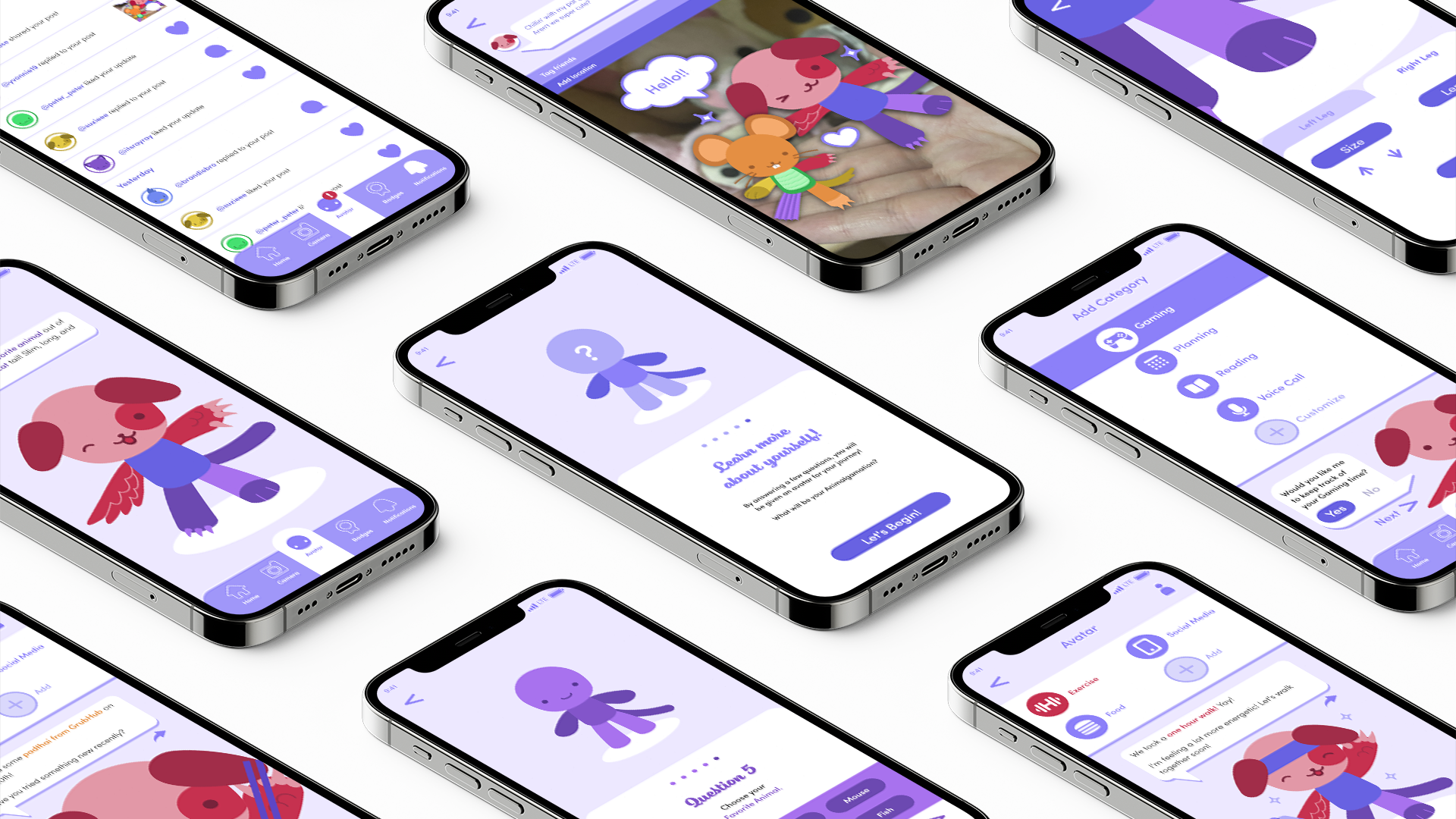 Outcome

The outcome of my thesis is a phone application focused around self-care and checking in on oneself. When first entering the app, users will be prompted to answer 4 questions related to different states of mind: intelligence, physical strength, creativity, perseverance. With these answers, the app will determine which animal characteristics for each body part the user will have for their avatar. Users will get a bi-monthly update to retake the questionnaire in order to see if their avatar changes traits depending on new answers from the user. By asking for permissions, the avatar can track different aspects of the user's phone, such as their pedometer, social media apps, food-ordering apps, gaming apps, and more. Using this tracking technology, the avatar can then reevaluate the user's habits and respond to the user accordingly. As a self care application, the avatar focuses on mirroring the user's habit while giving the user feedback. Other features in the application include a social media feed. Users can update about their life and share comments and accomplishments their avatar shares. Using AR technology, users can take photos with their avatar along with friends and family avatars and decorate their photos using provided assets. In further updates, there will be a badge system for users to connect with those who also have the app on their phones. Users will be able to collect avatars and create a personal. virtual neighborhood. The application is also paired with a travel-sized stuffed animal representing the avatar created throughout my thesis.